Your exterior should be tougher than the elements.
Siding is exposed to Mother Nature all day, every day, for years. Weather, water, time, fire and pests—all can lead to trouble. That's why we exclusively offer James Hardie's hardworking products. The #1 choice for siding in America, engineered to stand up beautifully, whatever the elements.
The last thing you need is anxiety about how your siding is performing. Reliability is crucial. James Hardie products grace the sides of more than 5.5 million homes across America. They have won over the press, the remodeling industry, and most importantly, their customers, with the beauty and durability of their products.
We will provide a complementary 3D View of your new home so you'll know what to expect before we get started!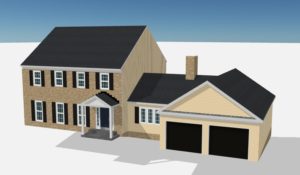 Home Performance Masters and James Hardie offer clients comfort, style and added home value in one of the most important investments in your home.
How Does James Hardie compare?